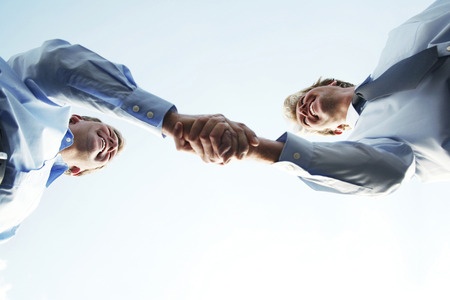 As a leader within your organisation, you will need to negotiate situations that can have a significant outcome on practice, performance and culture. Negotiation is so engrained in the role of a leader that you may hardly notice you're doing it. Negotiations are all pervasive and yet they often do not go as well as we would like. During the Effective Negotiation Programme you will look at some of the reasons for falling short of success and what can be done about them. In three intensive days, you will develop your personal negotiation style in a challenging, action-oriented international environment. Participants are exposed to a mixture of presentations, interactive exercises, group consultation sessions on real negotiating challenges, and a series of hands-on simulations. They are encouraged to share experiences and test new ideas in the safe environment of the classroom.
Benefits to You
This three-day programme will show you the complex dynamics involved in negotiation and give you an objective model for understanding negotiation. You will probe the multiple dimensions of high-stakes negotiations, learning how to put the pieces together, establish scoring systems and devise alternative outcomes and bargain effectively, use influencing tactics, and close the deal.
Programme Outline
Decision-making in negotiations
Negotiating in multi-party situations
Group decision-making in negotiations
Communicating persuasively in negotiations
Negotiating in a changing competitive environment
Trust and ethics in negotiation
Effective cross-cultural negotiation
The significance of context and negotiations within organisations
A Practical Hands-On Learning Experience
During this programme, you will participate in several interactive simulations that place you on both sides of the negotiating table. These carefully constructed exercises range from two-party, one-shot price deals to evolving and complex multiparty, multi-issue negotiations that require synchronisation of internal and external discussions. Bringing the programme's deal making framework to life, the pace of these exercises is rapid-fire, the atmosphere realistic, and the results highly rewarding.
Who Must Attend
The Effective Negotiation Programme offers a career-defining experience for senior executives of large established companies who face complex and challenging negotiations e.g. CEOs, Presidents, Directors, Senior Civil Servants, Political and Educational Leaders.
Programme Leader
This programme will be conducted by Dr. Bruce Millett who is the Associate Dean (Teaching & Scholarship), University of Southern Queensland, Faculty of Business, Toowoomba, Queensland, Australia.
Certificate of Completion
Participants do not get grades/credits and will only receive a Certificate of Completion from Hong Kong Institute of Chief Executives. This programme is co-branded by UBIS University, Switzerland and therefore participants will also receive a Certificate of Completion from UBIS University upon successful completion of the programme.
Date, Time and Venue
Hong Kong Institute of Chief Executives
Room 2305A, 23/F, World-Wide House,
19 Des Voeux Road, Central, Hong Kong

3/4/2015 – 5/4/2015 - Closing Date: 23/3/2015
16/10/2015 - 18/10/2015 - Closing Date: 29/9/2015
Time: 9:00am – 17.00pm
Fee
HKICE Members: HKD13,500.00
Non-Members: HKD16,750.00
Non-members are welcome to sign up for HKICE membership to enjoy the discounted rate. To sign up, please visit www.hkice.org.hk